Online gaming portal Playpark marks PHL debut with new games
The Philippines has some of the most dedicated gamers in Southeast Asia, a fact that has not gone unnoticed by online game operator and publisher, Asiasoft. It is because of our passion for our favorite hobby that the company has launched online gaming portal Playpark in the country.
Playpark Philippines is not only a source of online gaming news; it is also a system that allows gamers to join a community where they can trade stories or tips about their favorite titles, or request for assistance regarding gaming-related issues.
Additionally, Playpark provides easy access to several games. "With the presence of Asiasoft in the Philippines through Playpark, we now have access to triple A titles with an advantage of having a local publisher on the ground to give support," stated Playpark Philippines General Manager Jake San Diego during the launch event at the Marco Polo Hotel Ortigas on March 4.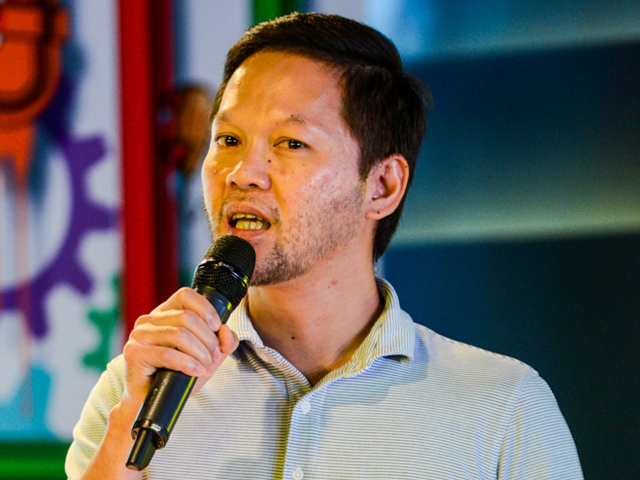 During the event, three upcoming titles, which Playpark will be adding to their growing library of games, were announced:
"Cabal II" is a visually arresting fantasy MMORPG touted as the first online game to use the CryEngine 3 graphics engine.

"Special Force 2" is a military first-person shooter featuring an extensive weapon customization system. It was developed using Unreal Engine 3.

"World in Audition," an MMO also known as "Audition 3," is a K-pop idol simulator that has players engaging in dance battles – in addition to hanging out with friends, shopping, and participating in a variety of mini-games. It is the sequel to "Dance Battle Audition."

While we'll have to wait a while longer before we can try these games out, many other titles are already available for play, including huge MMORPG hits "DC Universe Online," "Phantasy Star Online 2," and "MapleStory Season 2"; Blizzard's "Heroes of the Storm" and "Diablo III "; first-person shooter "Assault Fire"; and the MOBA, "Strife."
Playpark's expanding roster of games also offers mobile games "HeartCastle," "Destiny of Thrones," and a title that is already available locally: "Advance Dino."
Level Up! Games, which Asiasoft Corp. acquired last year, will co-exist with Playpark as a "sister portal"; both will cross-market the former's existing titles, such as "Ran Online" and "Perfect World."
"Our principle at Playpark is to serve all types of gamers. So whatever type of game that you would like to play, we want to provide that for you, whether it's a casual game like 'World in Audition' – which I think will be one of the major forces in casual gaming this year – or a shooting game like 'Assault Fire' and the upcoming 'Special Force II,' " San Diego told GMA News Online.
"We've got the most-anticipated online games under our belt, and we're bringing in even more games down the road, so we're excited to see what the future holds for online gaming in the Philippines now that Playpark is here and here to stay."
Playpark also has plans to support the e-sports scene in the Philippines , which San Diego described as "one of the fast-rising categories in terms of online gaming." This could be big for fans of Blizzard's MOBA, "Heroes of the Storm," which is being marketed and distributed locally by Playpark.
"Pretty soon, we're going to start with our e-sports initiative for 'Heroes of the Storm.' We will be the one running that for each of the territories where Asiasoft is operating," he stated.
PlayPark, Inc., which was previously called Playweb Games, Inc., is the operator and publisher of Level Up! and Playpark Philippines . It is under the ownership of Asiasoft Corporation Public Company Limited, a dominant online entertainment service provider in Southeast Asia. Established in Thailand in 2001, Asiasoft now has a considerable presence in Indonesia, Malaysia, Singapore, Thailand, Vietnam, and the Philippines.